Medieval Leprosy Plaque, East meets West at plaque unveiling! The unveiling of the plaque on 2nd October 2012 was to commemorate people who died of leprosy in anonymity, in medieval times, and to honour the work undertaken in India today by New Hope Rural Leprosy Trust. In those days patients in a leprosy hospital were never likely to leave the site and they would end their days there,being buried unceremoniously in this sad and stigmatised location.
Medieval Leprosy Plaque
This park land is now part of a vibrant area in a culturally diverse city and the event helped to bring together the city's different communities. The religious symbols of its seven main faiths are around the edge of the plaque, signifying the equality of a united city. The merging of the Eastern and Western music, drums and bagpipes, represented harmony of culture and sound. The musicians played a wide variety of western ballads interwoven with traditional Asian rhythms/drum beats.
Medieval Leprosy Plaque: Our sincere thanks to The City of Southampton Society, Southampton City Council, Co-operative Funeral Care, Step Across and the citizens of Southampton for all their work and support.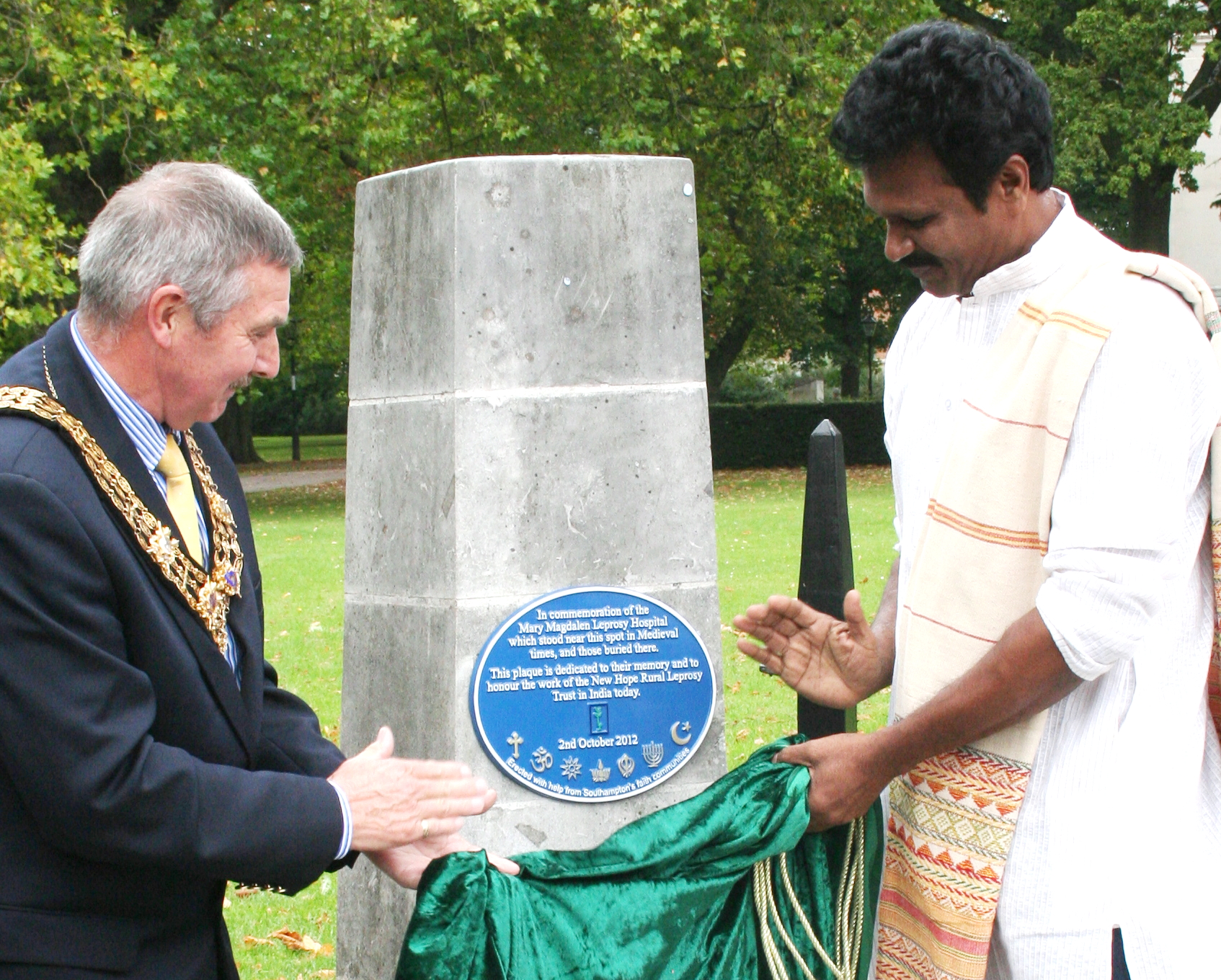 Medieval Leprosy Plaque