Volunteers, Weather and climate The climate in both states is tropical, meaning that it is generally hot and humid. March to June is summer with temperatures ranging from 20-45 degrees, July to September is monsoon season and October to February is winter with temperatures ranging between the low teens and up to 30 degrees.
Volunteers; Accommodation The guest houses at both centres are simple but adequate. There won't be hot water for washing or flushing toilets but accommodation will be clean and comfortable. Food and water It is advisable to drink bottled water, avoid salads and to make sure all hot food is heated all the way through and served whilst still hot. Go to fitfortravel.nhs.uk to read their advice on foreign travel.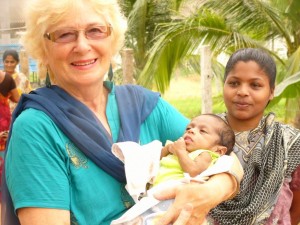 On Your Return New Hope very much appreciates the help given
by volunteers. We would love to hear about your trip once you are back. Any thoughts and feedback of your experience would be very welcome. The beginnings of New Hope; The director of New Hope, Eliazar Rose, and his wife, Ruth, come from very humble backgrounds. Both their parents suffered from leprosy and have experienced the horror of being ostracized. Those with leprosy were forced to live in colonies, which in the 1950s was horrendous and without real anti leprosy drugs. Eliazar was painfully aware of the shame and rejection suffered by his parents and from an early age he resolved to fight both the disease and its stigma. In 1985, he and three like-minded young Indians founded the New Hope Rural Leprosy Trust to fight leprosy, poverty, literacy and many other challenges facing Orissa, the poorest state In India.
Eliazar chose to base New Hope Rural Leprosy Trust in the state of Orissa in a tribal area known as the Koraput District. New Hope Rural Community Trust was subsequently started in the UK to raise funds for New Hope. New Hope's work today is wide ranging. The centre in Orissa provides many orphaned or abandoned children a place to call home and a school to go too. There are medical facilities for treatment and care of the children as well as for those in the community affected by leprosy or in need of cataract surgery. New Hope India also works in the community providing assistance such as safe birthing kits and emergency aid such as for the Tsunami of Boxing Day, 2004. There is also another centre with a school and medical facilities in Andhra Pradesh, the recent focus being orphaned HIV positive children and once again fighting the stigma associated with this condition.
How to download the PDF Version
We send the document to you via email, please put your full details in the form below.
Remember to check your SPAM/Junk folder as the email we send may end up in there.
If email is in your SPAM/Junk folder move email back to inbox, so the active download link will work.
Please remember to SAVE the document after opening.
Apple mobile devices should open/copy the document in iBooks to save.
The Digital link we have sent you is active for 72 hours only.
Downloaded 0 times.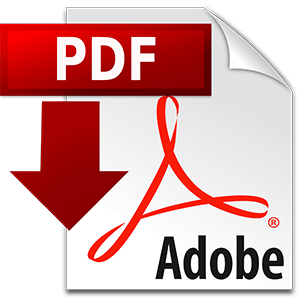 New Hope Volunteers Information - PDF Free Download
This PDF Document if Free: simple enter your details and we will send the document direct to your email address. It's your choice, the information on this document will somewhat prepare you for the journey of enjoying the journey of being a volunteer at New Hope. - THIS IS A DIGITAL PRODUCT ONLY.
Volunteers