History: the back ground of New Hope in the United Kingdom is varied and interesting. The majority of persons who have been involved in the Board have all been to the projects managed by New Hope in India as volunteers over a period of more than 20 years.
Jill Ghanouni came out as a young unmarried woman looking for a challenge to care for people and ended up as 'nurse in charge' of a newly set up Leprosy Village based on work and self sustainability. The people on this community all ended up calling her 'mother' – because she was to them that figure.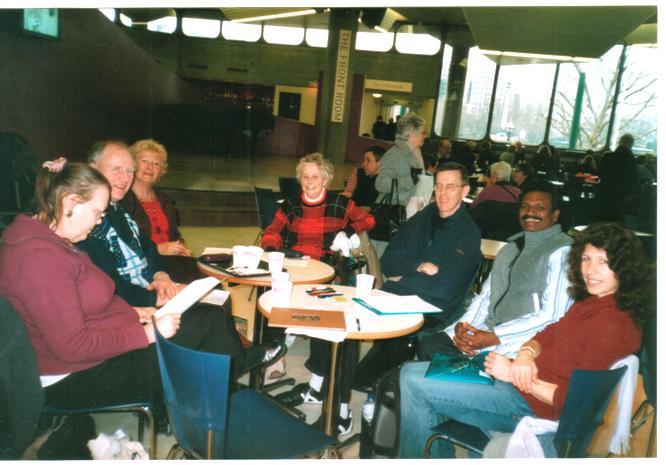 History: Chris and Melanie came to work as volunteers in a place called Titlagarh in western Orissa. A base from which Eliazar and his team treated in 17 colonies 2,500 leprosy patients. Too many of the colonies still exist and they are the people that Bundles of Love still go to – as does Eliazar and his wife Ruth. Chris and Melanie were 'married' at Titalagarh in a very very Indian cultural ceremony. They have supported us all these years, sponsoring children.
History
Shirley and Watson met Eliazar in Venice as he had a few days on his way to Switzerland to defend his thesis and work on multi drug regime for leprosy treatment. It later became a model regime for eradication. They started sending nylon tights for patient's ulcers dressing and now have an annual 'bring and sell' day – Book and Pot Plants.
Sarah came out and worked long hard hours and days in Muniguda with a whole range of friends – teenage days that matured for them with the work that New Hope had started in Muniguda with the disabled children.
History New Hope UK: Ruth went on to be a Minister in the Church of England – after making a donation from a will that basically allowed NH in India to set up the Jeevan Jyothi Home in Vizianagaram. That legacy turned into such a real estate deal that allowed them to shift to a rural situation in a new community centre – 14 acres of rural land with excellent water and huge aged mango fruit trees. Lucy was a core 'agent' for volunteers – people would write old fashioned letters that took weeks to get to Muniguda and say 'my friend Lucy` AND Lucy is still remembered by disabled children who are now adults, married and have their own children. Lucy has kept in touch with NH over the whole time offering support and advice on prosthesis equipment – even when she was in Vietnam. Through Lucy's grandfather and her cousin one 'boy' is now doing his Masters Degree in Business Management. Lucy's mother is the contact for Elizabeth Toon to go out to NH and share her nursing experiences in the AIDS Hospice.
History New Hope UK: It's a long story how Mike and Glenys – the greenest people we know, sincere and practical people who live the theory that many only know in words. Eliazar and Mike share many many concerns and have succeeded in making ecologically positive changes that have been leaders for the community NH India works in – they share environment plans that have changed the intake food levels of Tribals over the years and seen a forest turn green again.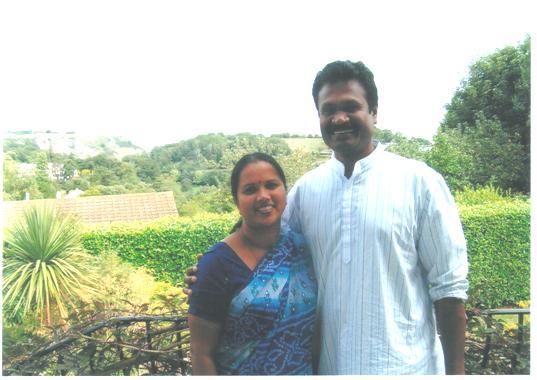 History
Eileen came to India with Mike and Glenys and has stayed a close friend and supporter of the Trust ever since. Eileen has always shown support and concern for the management of the Trust through her being on the Board. Her contacts have changed the weaving input of the Trust in India and made rehabilitation possible for many children and enabled the NHI group to be self sufficient and income generative with the weaving project. In 2010 Eileen came for a second visit with Elizabeth our Treasurer. Eileen showed her concern again for the children who have special needs. Eliazabeth gave time to the Rainbow Hospice. Later in 2010 Amber Ghanouni, Jill and Kaven`s daughter came and helped out with children's care, and experienced an Indian summer.