Bike Ride Invitation; The Indian off the Tourist Track 15 Day Adventure (GBP £825). The funds raised are all for direct benefit of leprosy affected persons and disabled children – many of whom you will meet. Bike Ride Invitation, Starting at Visakhapatnam, Andhra Pradesh (Direct flight or via Hyderabad) the most pleasant warm weather time in this part of India. With our experience of organising previous bike and train ride tours we are offering an easy to do bike ride – train journeys in some of the most fascinating and unique areas of northern Andhra Pradesh and into western Odisha (Orissa). Bike riding is not more than 20 to 24 KM per day. Bus follows riders and available for non riders to come on trip. Easy because we will supply you with an ultra modern geared Atlas bicycles. You don't have to bring your own which is an airline hassle and costly.
Your first stay will be in New Hope Children's Community Village and do 3 days volunteer work if you wish – gardening, teaching English, carpentry, cooking. Go by train to see one of the worlds oldest known caves in the hills on the way to Araku and see Tribal Kondh villages as you ride through the countryside. New Hope is now responsible for the Gandhi Memorial Leprosy Foundation First Aid Centre in a small town called Chilakalapalli. It has a 12 bed Ward. To get there we will ride to Vizianagaram from the starting point which is in Visakhapatnam* New Hope Kottavalsa Community Centre. Take a train to Bobbili and ride Bikes through rural country side to the Centre. From there ride through villages to highway and up to a stop at small Indian town.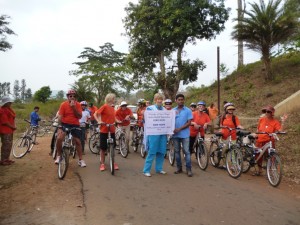 Bike Ride Invitation
Travel to Muniguda and see the Community Centre with the Hospital where so many people have given to have poverty line women and aged leprosy patients receive cataract eye surgery. Meet the disabled children of Namaste House and stay in the Centre for 2 days, meeting Tribal women who will come down from the hills on the way to market. Then travel by train to Bargarh nearest to Jhan Jhur Leprosy Colony. Ride to Jhan Jhur Leprosy Colony – This will be a contrast to other centers of New Hope and shows a different village lifestyle. Next day visit Hiracaud Dam and Sambalpur city. Train in evening return to Kothavalasa. Children Community Centre. Payments can be made online through secure UK Trust Credit Card or PayPal – UK Receipt issued)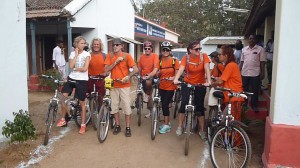 The cost of your trip in India is based on a group of 12 people. To participate a deposit of £400 is required by the August 12th, 2014 and is non-refundable. The travel package is £825 in India for a full 15 days. Pickup in Visakhapatnam and drive to Kothavalasa, the starting point of the adventure , all meals, all train tickets, bottled water, basic accommodation, and of course a bicycle. Any fund raising done before the trip for New Hope India would be appreciated. (If you think you are unable to do the cycle part – for what ever reason – tell us and we will give you an alternative)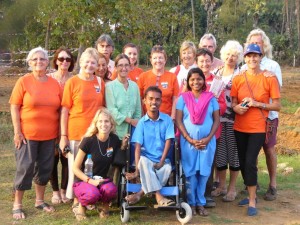 Bike Ride Invitation; (Add on 3 Days) For those interested in birds at the ornithology level this bike ride and train journey to secluded places and forest area will be of great interest. For Ornithologist it includes an addition 3 days side trip to Kondakarla Bird Sanctuary £80.
How to download the PDF Version
We send the document to you via email, please put your full details in the form below.
Remember to check your SPAM/Junk folder as the email we send may end up in there.
If email is in your SPAM/Junk folder move email back to inbox, so the active download link will work.
Please remember to SAVE the document after opening.
Apple mobile devices should open/copy the document in iBooks to save.
The Digital link we have sent you is active for 72 hours only.
Downloaded 0 times.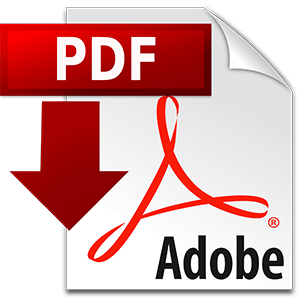 Bike Ride Information - PDF Free Download
This PDF Document if Free: simply enter your details and we will send the document direct to your email address. Although this bike ride ride itinerary is from 2014 it will give some idea what the next bike tour may entail, good to plan ahead and start fund raising now. - THIS IS A DIGITAL PRODUCT ONLY.
Bike Ride Invitation