New Hope UK – Mina, The Trustees have sent letters of thanks to different family relatives and in some cases the Solicitors involved for bequeaths that have been made to us in the last few months. It is deeply touching when we hear that someone cared deeply enough to leave us a gift through their Will. The Director of New Hope India always writes a one on one letter who all of the people on the Newsletter list as he knows many of them and has met them during visits. The only contact we had from one woman was to say 'I would like to receive the Newsletter, I am a retired Nurse' – Eliazar gave her a small snippet of information on the Safe Delivery Kits we give to Tribal women to reduce infant mortality, and often mentioned the smiles he sees when people have realised their vision is restored post cataract eye surgery.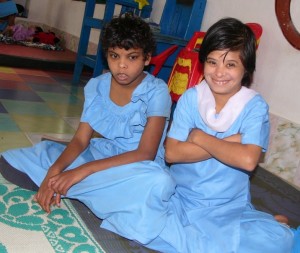 New Hope UK – Mina : One family who has been in regular contact with us gave a donation from the collection at the memorial service they held for one of their family and ask us to kindly put up a small Memorial Plaque in the Memorial Garden at the Community Centre in Kothavalasa near Visakhapatnam, India.
A majority of those who receive the Newsletter we usually put out twice a year are of Christian faith. "Out of the blue' – that quaint expression – came a 'gift' on Good Friday with a request to use it for the disabled children. We have a Centre called Namaste House – where there are many challenged children. There are many words used to describe children who for one reason or another need ongoing day care – To Eliazar and the Trustee and the dedicated staff they are just children in need – they keep it that simple. The Good Friday gift will ensure a greater ration of Care Persons to the children.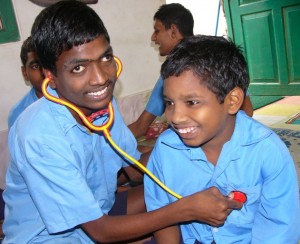 New Hope UK – Mina : Starting on a New Life – That's probably an understatement! Mina King, who with her partner James visited India and joined the Trust Board. New Hope UK – Mina To the children in New Hope Community Centre – Aunty Run Across the Desert – James and Mina were married on Thursday and are off to stay with family in New Zealand for some considerable time. Having looked up England and New Zealand on the map one 'smart' senior student commented 'that's an impossible run'; which prompted a whole discussion on travel and history and sailing ships.