Director's Update, Cyclone Phailin in 2013 seemed very hard until Cyclone Hud Hud hit us in 2014. Months later we are still dealing with some of the destruction left behind, but we are thankful for no loss of human life in our community centres or leprosy colonies.
Your response to our post cyclone emergency aid appeal was incredible. Now the goat shed and the irrigation system are replaced, rice, okra and drumstick seedlings are flourishing and the solar power generator and anaerobic digester are working at full capacity again! Everyone here, including the children, worked so hard to clear up and repair, but we could not have achieved this without your funding. On behalf of our team, our patients and residents, my wife Ruth and I would like to thank you so much.
We are slowly beginning to cope without our Vasu. He and I did so much together with plans for years ahead. His loss leaves a void in New Hope and in me, but caring for the people in desperate need who come to us was at the core of all his work and I must keep this going in his honour.
Director's Update, There has been political and social unrest in our region for the past 3 years over the division of Andhra Pradesh State. This caused land prices to soar and we had to wait to purchase the land funded through Mina's sponsored Marathon De Sables. The State is now more settled and I am very relieved to tell you that this land is now in our safe keeping meaning security ahead for New Hope's youngsters. One of these young people, has become a nurse and, with support from one of our hospice nurses, she is now managing the First Aid Clinic in our Kothavalasa Community Centre. As I walk past the clinic, I see how well she is dealing with things, and the great example she sets to other young people. It is hard to believe this is the small child we rescued from a railway platform several years ago. This year some of our senior girls hope to go into Auxiliary Nurse training.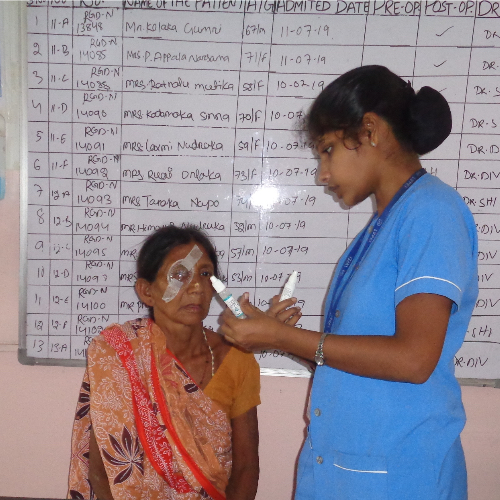 HIV Aids Nursing Care - Donation
Your donation will help pay the nurses and cleaners who are an essential part of the Hospice. The Hospice provides end of life care to HIV/AIDS patients ensuring them comfort and dignity.
EUR €58.50
The HIV/ AIDS situation in the three Districts we work in is changing. Adults are now living longer with improved provision of drug therapies and the District hospital is also working hard to care for patients. In turn this means we have less widows to care for, although we still have HIV+ children referred to us – some have families
though many are orphaned.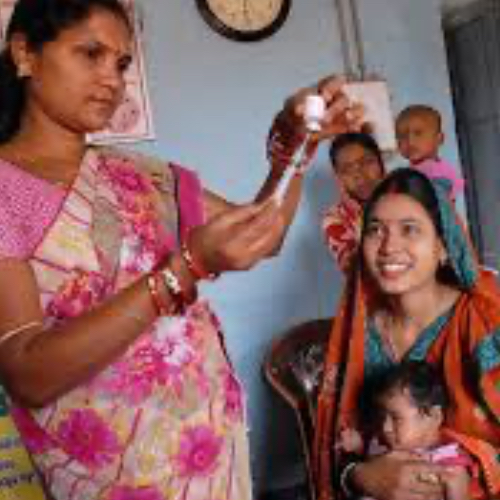 Hepatitis Immunization - Donation
Hepatitis B and C has become a problem. Through our immunisation programs our workforce and vulnerable adults and children are protected.
EUR €29.25
Along with the challenge of caring for these children we live in the shadow of a problem in the surrounding hills, not far from where I am based in our Muniguda community centre. Naxalites (so called 'freedom fighters') continue to invade Tribal areas in the forested hills of Odisha. They often scavenge and ransack villages frightening families and stealing crops and livestock. We have been grateful to the police for their work in protecting us all, but still there are problems and we are never complacent working out in the field.
The solar power project and the anaerobic digester are our greatest natural assets! In a remote centre like ours, we are not on main supplies of gas or electricity so eco power is a priority for us. We use solar powered cookers to assist our kitchen out put and we are able to provide power for lights and fans in our children's home and hospice during the long hot summers, which can see temperatures of up to 50oC. We ended the year with a cataract camp for patients who came to us in need of surgery, many who could not see at all due to long term cataracts. The sight returned to them has been afforded by your funding and each smile from a patient whose vision is returned is a reminder of your wonderful support. My thanks to you all and may your year go well.
Eliazar T. Rose
Director
How to download the PDF Version
We send the document to you via email, please put your full details in the form below.
Remember to check your SPAM/Junk folder as the email we send may end up in there.
If email is in your SPAM/Junk folder move email back to inbox, so the active download link will work.
Please remember to SAVE the document after opening.
Apple mobile devices should open/copy the document in iBooks to save.
The Digital link we have sent you is active for 72 hours only.
Downloaded 0 times.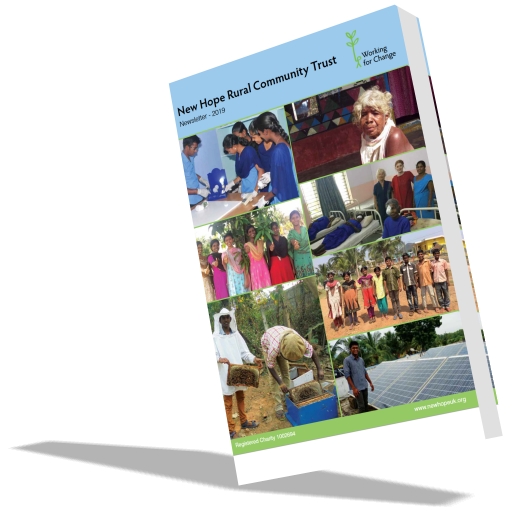 Newsletter 2019 - PDF Free Download
This PDF Newsletter is Free, simple enter your details and we will send the document direct to your email address: Print when you have a local copy in your device, print double sided. It's your choice. We are delighted to be able to share with you the progress made by New Hope Rural Community Trust UK over this past year - a time which has seen both good and sad news along with great outcomes and challenges. - THIS IS A DIGITAL PRODUCT ONLY.